KCTE Kanpolat CT Cordotomy Kit
The KCTE Kit is indicated for use in RF heat lesion making procedures for the relief of pain. Application of the KTCE Kit is for percutaneous cervical RF cordotomy under CT control in the treatment of pain related to cancer. It was designed by Dr. Yucel Kanpolat, M.D. and Dr. Eric R. Cosman, Ph.D. 
 

It contains two types of Electrodes: the KCTETC-S Electrode with a straight RF tip, and the KCTE-TC-C Electrode with a curved RF tip. Each Electrode has a sharpened exposed tip having 0.27 mm tip diameter and 1.8 mm tip length. They both have a built-in TC thermocouple temperature sensor in the RF tip for fast-responding, accurate monitoring of the RF heating process. Their small RF tips can
produce a discrete lesion volume in the lateral spinothalamic tract. 
 
 
Catalog (PDF)
Both Electrodes have the KCTE-SC Sizing Clamp on their hub for adjustability of the RF tip extension beyond the tip of the KCTE-C Spinal Needle (as shown in the figure). The Spinal Needle is introduced percutaneously, and provides a guide for the KTCECT Electrode. The Sizing Clamp has a gasket to reduce CSF leaks, and the Electrode has millimeter markings on its hub to adjust tip extension. The Kit comes with three KCTE-C Spinal Needles with stylets, each having a 20 gauge, 3½ inch long shaft and 40 degree bevel point. The CB112-TC Cable connects the KCTETC Electrodes to the Cosman RF Generator.

KCTE KİT BİLEŞENLERİ:

KCTE-TC-S, TC Electrode with straight tip and KCTE-SC Sizing Clamp;
KCTE-TC-C, TC Electrode with curved tip and KCTE-SC Sizing Clamp;
KCTE-C, Spinal Needle (three each);
CB112-TC, TC Cable, 8-foot;
KCTE-CASE, Case for storage and sterilization.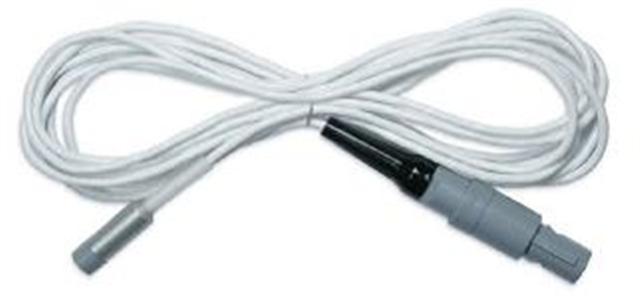 KCTE-R KİT BİLEŞENLERİ:
Same as the KTCE Kit, but with the C112-TC Cable (instead of the CB112-TC Cable) for connection to Radionics RFG-3C or RFG-3C Plus RF Lesion Generators. * Kanpolat Y, Cosman ER. Special Radiofrequency Electrode System for Computed Tomography-guided Painrelieving Procedures. Neurosurgery 1996, 389(2): 600-603